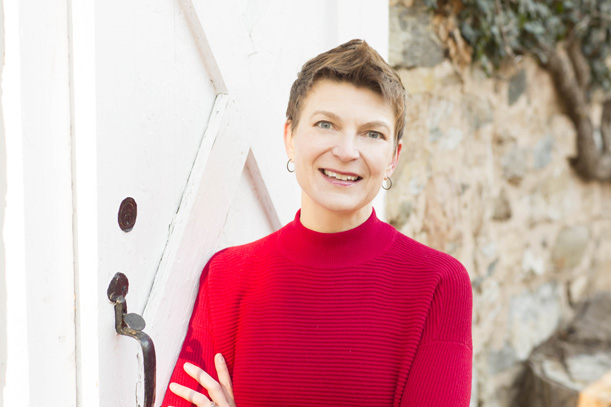 Hi! I'm Ingrid, and I'm a writer, wife, mom, racecar driving instructor, and occasional demon chef. I spent my childhood in central Pennsylvania with my nose in a book and loved school so much I never left, becoming a college professor of art and architectural history. Along the way, I married my high school sweetheart, moved to the New York metro area, had a daughter, and learned how to drive fast cars.
How mousy me became addicted to racing turned into the subject of my first non-academic book, Fast Girl (Seal Press), which gave me the publishing bug but bad. Since then I've written for publications as diverse as The New York Times, Popular Mechanics, The Wine Enthusiast, and skirt!.
Now I've decided to turn my hyperactive imagination to fiction. They say: write what you know. A chance encounter between a Mennonite family and my Porsche-driving husband (true story!) served as the creative spark for an entire fictional town, a tribute to my hometown in PA.
Move over, Lake Wobegon, there's a new town in town. Much farther to the east and more average than most, New Frankfurt, PA, is a spot on the map a good hour's drive from anywhere else. Meet its inhabitants: the Hot Dog King, his estranged wife, their two kids, and a pig; a young, pregnant Mennonite woman who talks to God (and He responds); a disgruntled and heartbroken English professor with a taste for whiskey and impractical shoes; a podiatrist in charge of the Oktoberfest parade; a car dealer and his weight-challenged daughter; an Indian family whose son wants to be a filmmaker; an ambitious television reporter; some policemen; and a Greek chorus of retired men who sit on a bench and comment on it all.
Disaster befalls the Oktoberfest parade, the pig breaks loose and makes a dramatic discovery, and the ensuing hullabaloo touches everyone's lives.
This is a project still in the developmental stages; stay tuned, and meanwhile, read (or re-read) Fast Girl. See you between the covers!